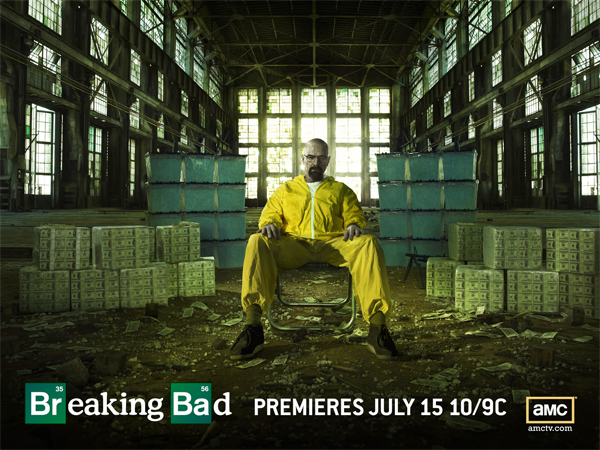 AMC has wrapped the final and much anticipated episode of the groundbreaking series Breaking Bad here in Albuquerque and Production Outfitters has had the pleasure of being a part of it all.

It all started for us back in 2007, when a very funny guy named Dean Norris called to make a holiday spoof on a show he was working on called Breaking Bad. We didn't know anything abut the show yet, but we learned that Dean and the cast of Breaking Bad was fun to work with and up for anything.

We later met AMC's Producers Mary Novak (Selitti) and Katherine Garrison and worked closely with them to shoot Behind the Scenes, Webisodes, and promos for each season.

All of us here at Production Outfitters want to give AMC, Vince Gilligan, Bryan Cranston, Aaron Paul and all of the cast and crew of Breaking Bad a huge thanks for their generosity, friendliness and amazing work and professionalism.

Your talent and hard work has put Albuquerque, New Mexico on the map for the entire world. Your presence here has left a lasting legacy on the lives of Albuquerque residents and especially to the crew at Production Outfitters.

You will be missed. We can't wait to screen the grand finale with the rest of the world!

| | |
| --- | --- |
| Click here to check out Breaking Bad on our YouTube Channel. | |